Welcome Message from Our Chief
Safety net hospitals occupy a unique place in the American health care system. For decades, legendary institutions like New York City's Bellevue Hospital, Chicago's Cook County Hospital, and Atlanta's Grady Memorial Hospital have served the country's most vulnerable patients, trained generations of physicians, and led efforts to advocate for patients affected by poverty, racism, and structural inequities in health care. At San Francisco General Hospital, we are proud to be a part of this tradition.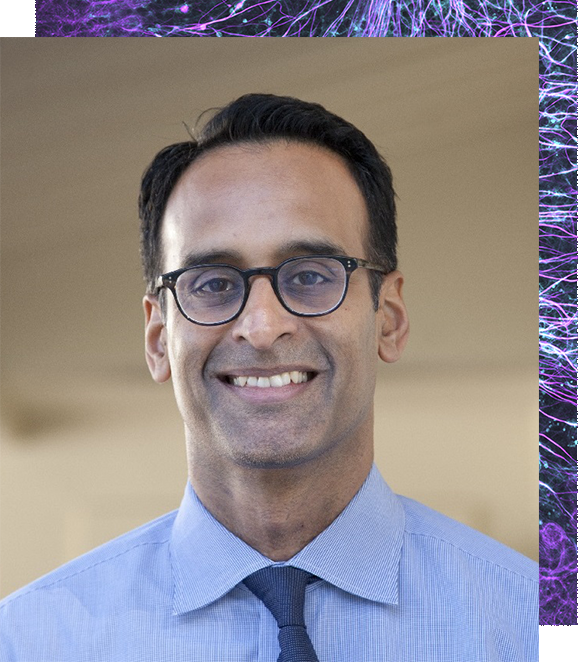 The mission of the Division of Hospital Medicine at ZSFG is to prevent and address health disparities through providing compassionate and evidence-based care, continuously examining and improving our own practices, and advocating for change to address longstanding biases in health care and society as a whole. Caring for vulnerable hospitalized patients requires a perspective and approach that emphasizes our patients' individual circumstances, and acknowledges the effect that societal failures have had on our patients' health. Advocacy for our patients is at the core of all facets of our work – clinical care, medical education, quality improvement, and research – and we view our mission as translating advocacy into practice.
The Division of Hospital Medicine was founded in 2007, and now comprises 39 faculty, 2 nurse practitioners, and 11 staff. We are responsible for most of the inpatient clinical care at ZSFG, through our core hospital medicine services (which include supervising UCSF residents and medical students on the Resident Inpatient Service and providing direct care on the Faculty Inpatient Service) and our consult services (the Addiction Care Team, the Supportive and Palliative Care Service, the Acute Care for Elders unit, and the Medical Consult and Comanagement service). Since 2016, when we moved into our state-of-the-art inpatient facility, we have greatly expanded the scope of our clinical and academic activities to support the needs of our patients and the missions of ZSFG and UCSF. We have launched innovative clinical programs, conducted impactful research, led new educational programs, helped implement our new electronic medical record, and directed efforts to improve the care we provide – all while maintaining a focus on supporting our faculty. Our division rose to the occasion amid the COVID-19 crisis, which tested our health care system and brought the longstanding issue of structural racism to the forefront. We redesigned our systems of care to provide high quality care for more COVID-19 patients than any other hospital in San Francisco, focused intensely on improving the patient experience for our COVID-19 patients and addressing the needs of this highly vulnerable patient population, and used our voice as physicians to advocate against racism and lead anti-racist efforts at UCSF and beyond.
The strength of the ZSFG Division of Hospital Medicine is its people. We emphasize developing academic careers in hospital medicine through a robust faculty development program and guidance from peers in the division, which includes faculty who are master clinicians, hold leadership roles in medical education and hospital leadership, and have received numerous awards for their clinical care, advocacy, and improvement efforts. We strive to create a climate which emphasizes diversity (in all its facets) and promotes the ability of all members of the division to achieve expertise in their area of interest. Our invaluable staff are our backbone, ensuring that our patients receive the care they need and faculty are supported. As a division, our ethos is to support each other, be it on a busy clinical shift or on an academic project. I am incredibly proud to work alongside such a talented and inspirational group of colleagues.
Please explore our website to get a more detailed picture of our division's activities and opportunities, and please feel free to reach out to me directly with any questions.
Sincerely,
Sumant Ranji, MD
Chief, ZSFG Division of Hospital Medicine